As violence escalates across the Congo, who is to blame?
One could be forgiven for thinking the Congo is on the brink of another military escalation. Rumors of Rwandan and Ugandan intervention have been smoldering for weeks now, and recent outbreaks of violence in the Kivus, Kasais, and Tanganyika provinces have killed hundreds in recent months. The United Nations says that in the last six months, 300,000 were displaced in the Kasaias and Tanganyika alone, bringing the total in the country to over 2,2 million.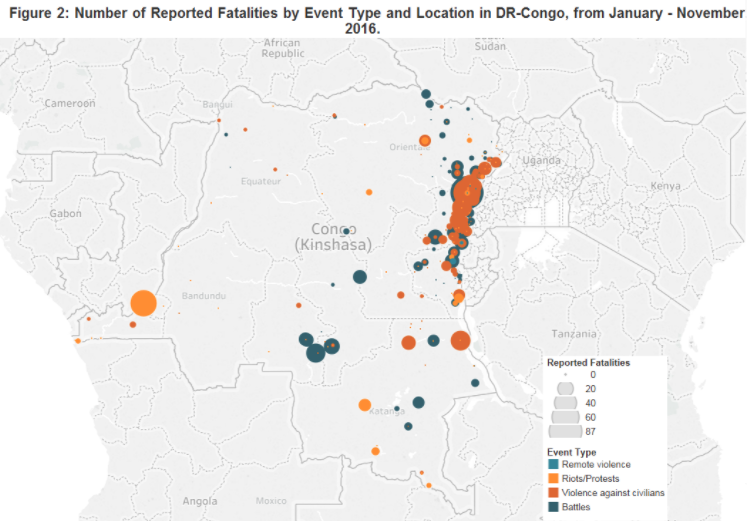 There are at least five simultaneous dynamics taking place:
And I have not even mentioned the Bundu dia Mayala conflagration in Kinshasa, or the conflict between Babuyu and Banyamulenge in Fizi territory (South Kivu).
What is behind all of this? Are there any connections or sinister hands pulling strings? There is no evidence of that, and it beggars belief that anyone would be able to pull together such disparate armed groups. It is more likely that happenstance has collided with opportunism as various actors––armed groups, politicians, possibly neighboring governments––sense a weak central government and are trying to bolster their hand as the country traverses a transitional period.