The Och-Ziff Files: Who are the Congolese who benefitted?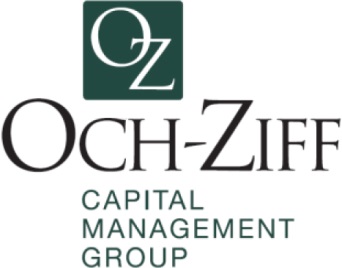 This week, big news from the financial world. Och-Ziff, a leading New York hedge fund that at its height managed $48 billion, has been fined $413 million for over $100 million in bribes it paid to government officials in Libya, Guinea, Chad, Niger, and the DR Congo. Yes, that seems a paltry fine given the abuse involved and how much it affected the countries involved––its CEO Daniel Och, who is worth several billion dollars, will pay a mere $2,2 million, and no one except a consultant will face jail time for now.
The story is huge for several reasons: It is a rare occasion the US government is enforcing the Foreign Corrupt Practices Act for corruption in the Congo, and it is a huge blow to one of the behemoths of the hedge fund world. It is also the first time, to my knowledge, that we have a solid paper trail proving that the senior Congolese officials, including the Congolese president himself, were direct beneficiaries of over $100 million in bribes from foreign companies.
As part of their deal with the US Justice Department, Och-Ziff provided a public plea of guilt (aka "deferred prosecution agreement.") You can read it here (please, read it). It include Hollywood-ready details of how Och-Ziff dealt with Congolese officials. It features three protagonists: DRC Partner, DRC Official 1 and DRC Official 2 and says they both received millions in bribes from Och-Ziff. For reasons that will become obvious, you can substitute those names with Dan Gertler, Joseph Kabila, and Katumba Mwanke.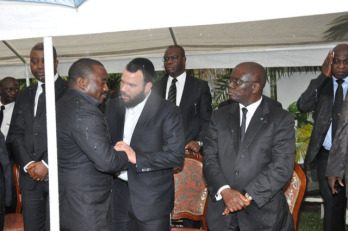 Here's an example of the detail of the document. In 2008, when Dan Gertler was trying to wrest control of a mining concession from Africo, a Canadian firm, one of Gertler's associates texted him:
Hi [DRC Partner], im with the main lawyer … in the Africo story, he has to arrange with supreme court, attorney gemal [sic] and magistrates, he wants 500 to give to all the officials and 600 for 3 lawyers cabinets that worked on the file in defense[lawyer]and batonnier [lawyer]. the converstaion is vey tough. (while talking I said to ask money to [one of the Akam shareholders], [the Akam shareholder]said he .cant because most of the money has to go to ·[DRC Official 2] . . . i dont know ifhe wants to provoke me or itwas something [the Akam shareholder]invented … ) but they are now at 1, 1 in total.
He's talking about about thousands of dollars.
Shortly afterward, Gertler responds: "We can't'accept a mid result … Africo must be screwd and finished totally!!!!"
All in all, the legal document says that Gertler transferred $23,5 million of Och-Ziff's money to Katumba Mwanke between 2008 and 2012, and $10,75 million to a person who is most likely Joseph Kabila. Bloomberg reported that Gertler ("DRC Partner") paid a total of over $100 million in bribes to Congolese officials.
How do I know that those are the people involved?
Bloomberg's article clearly identifies Gertler through other sources familiar with the case, and the document itself is fairly clear: "an Israeli businessman [with] significant interests in the diamond and mineral mining industries in the Democratic Republic of the Congo."
It says that "DRC Official 2," was "a senior official in the DRC and close advisor to DRC Official 1. Since at least 2004, DRC Official 2 was an Ambassador-at-Large for the DRC government and also a national parliamentarian." It goes on to say, citing an Och-Ziff employee, that he was Gertler's "guy in the DRC." Finally, it says he died on February 12, 2012. There is no doubt that is Katumba Mwanke.
As for DRC Official 1, it says that Katumba was his closest aide and advisor. When Katumba died, Gertler sent a text message to an Och-Ziff employee saying: "I'm fine …sad but fine … I will have to help [DRC Official 1] much more now…tomorrow the burial will take· place." Again, I cannot imagine that being anyone but Kabila––Katumba was not an aide to anyone else in the Congolese government during this time. In private, US government officials have confirmed this to me.